Weddings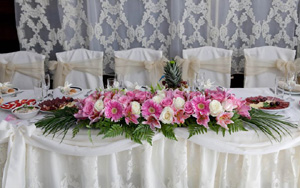 We provide all necessary services for holding weddings and celebrations. We are able to provide food, drinks, entertainers and decorations. Our services can be partially hired, so for an example, you can rent just a hall and beverage services.
Room Service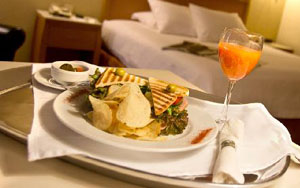 We provide room service - drinks, food, breakfast in the room. Just call the front desk from your room phone.
Laundry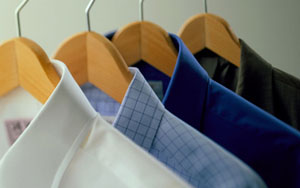 Forgot to bring enough clothes? No problem, our staff will send your clothes to laundry room and if you choose irone it.
Mountaineering guide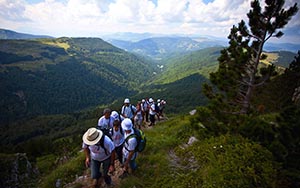 If you wish to visit the natural beauty of this area, we warmly recommend our guides. They are available for individual guests and groups. They know the local terrain pretty well and have all the the necessary certifications and knowledge of first aid. One of them is the president of mountaineering club "Kom" and the other perennial leader of the scouts.
Organization of tours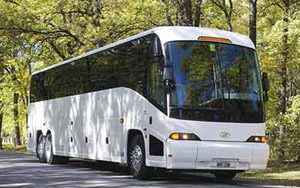 If you are a travel agency or an organized group, in agreement with you, we provide the necessary logistics and complete organization of local tours and sightseeing tours. Hence we can provide transportation, guides, lunch packs, design tours according to your wishes and more.












Bicycle equipment renting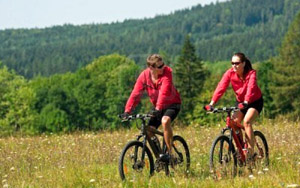 Surrounding terrains are very suitable for riding bikes. You can find more info on our Biking page by clicking here. We have prepared several bikes for rent for you to enjoy the ride into nearby towns and mountains. From 2010. we have a certificate from the Ministry of Tourism for Bed & Bike standard, and thus the storage for your own bike, as well as basic tools needed for repairs.
Motocross equipment renting
For those who prefer more active adrenaline rides, we prepared a pair of enduro motocross bikes. This way you are able to make a very large and high quality tours in one day that would otherwise not be possible even with off-road vehicle. These are lighter motocross bikes with not more than 125cc, which are easy to drive. Please contact us prior to check availability of the same. And find more information about the sites that we recommend by clicking here.